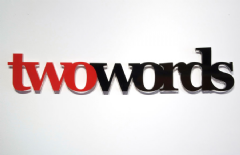 More than half the dentists and dental team members I've met and worked with were routinely saying these two words together (before I began coaching them). Fact is they're probably just repeating what they heard from their dental school instructors and/or various other mentors along the way.
At your next staff meeting sit down with your team and ask them which they feel contributes more to your practice success: zero bubble impressions and microscopically accurate crown margins or solid communications skills? It's a rhetorical question. Without the ability to communicate effectively with your patients, you'll never get the chance to even take an impression or fit a crown. Use an appropriate substitute for just ONE of the two words you should never say together and you'll likely save yourself tens of thousands of dollars over the years, and you'll also prevent a whole bunch of bad karma with otherwise great patients...
A Routine Recall Visit Quickly Turns to Anything But Routine
Mrs. Haversham has been faithfully coming to your practice for the last 18 years. She always does whatever you recommend. No fuss, no complaints. She doesn't have loads of money, is certainly not independently wealthy, but she manages to find a way to take care of whatever dental treatment you've recommended. She's a really nice lady. You and your entire team have always enjoyed seeing her every time she visits the office.
During a routine recall examination, Betty, your dental hygienist astutely spots an open margin and recurrent caries along the lingual edge of the porcelain and gold crown on Mrs. Haversham's lower right first molar, tooth #30. You join the hygiene visit in progress and warmly greet Mrs. Haversham, your long-term patient.
After catching up with Mrs. Haversham about the goings on of her husband and three college kids (who were barely out of diapers when you first met the family), you sit down to perform your reexamination. On the computer screen is a giant blown up high resolution photograph of tooth #30 with an explorer tip sticking well into the open lingual margin up underneath the crown.
Why Would an Otherwise Reasonable Patient Turn On You this Way?
During the explanation of the problem and your recommendation to replace with a new crown, Mrs. Haversham asked if there would be any charge for the new crown. Turns out you placed this crown 14 years ago. You tell her that the crown was done 14 years ago and advise her of your current full fee. At first she says nothing, but you can see from her body language and the veins bulging out of her forehead that she's terribly upset. Finally she breaks the uncomfortable silence. "Dr. Smith, you know I live on a fixed income. I've always found a way to do whatever you've recommended. But I just don't understand why I should be responsible for the cost of replacing this crown, when you told me this was a permanent crown!?!
Your patient's concern is a valid one. 14 years ago upon removal of the temporary crown, you said (and she's quoting!), "Mrs. Haversham, today we're going to remove the temporary and cement in your permanent crown!" Of course this is reinforced every time you turn to your dental assistant and direct her to commence mixing the "permanent" cement! The fix is simple. STOP using the word PERMANENT! I like to tell my team that the only service we provide that's permanent is extraction! Instead, simply refer to the crown by the outermost material. "Mrs. Jones, we'll be putting in your porcelain crown today."
Of course you'll likely still have a patient here or there who expects (or at least hopes) that you'll replace crowns at no charge as long as they're alive and you're still in practice. But the elimination of the word "permanent" when referring to your crowns and cements will go a long way towards improved communications and patient relations.
To your health, happiness and prosperity-
Warm regards,
Tom "The Gems Guy" Orent
Are you "just visiting" here on Planet Gems?!
Not a Gems Family Member Yet?
Would you like to
Reduce your dependence upon the Evil Insurance Empire?
Have the Gems Team and me train your team?
Enjoy increased new patient flow without spending a ton on advertising
Gain consistently higher case acceptance on a wide range of treatment
Build a smoother operating team of ACCOUNTABLE happy folks
Help your patients achieve optimal health and longevity
Work LESS and make much MORE MONEY?!
Build WEALTH and AUTONOMY for you and your family?
LIMITED TIME OFFER
1/2 OFF Your 1st Month, Normally $497.00.
YOU'LL SAVE $250.00 Pay ONLY $247
For Your 1st Month, ZERO RISK.
FIRST MONTH FULL
MONEY BACK GUARANTEE !
STEP 1. Go to www.GemsAreEasy.com/303372
STEP 2. Listen to Dr. Brown's Story
STEP 3. CLICK "JOIN PLATINUM" BUTTON
One-time offer is available only to new members (you've never been a Gems Platinum Member before). Pay only $247 for your first month. The usual $497 monthly Platinum Fee will not be charged until your second month. No continuing obligation. If you are not 100% DELIGHTED, you may cancel at the end of your 1st month and request a FULL REFUND of the $247. Platinum Membership is month-to-month. You may cancel at anytime if you are not delighted.