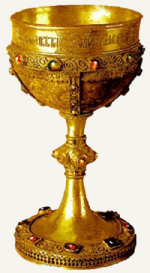 The Holy Grail. How to systematically REDUCE NO-SHOWS and Last-Minute Cancellations, AND get paid for the services you render... minimal hassles... AND virtually eliminate the need to bill anyone ever. Tall order? Not really. It comes down to training your team to consistently deploy proven-effective business systems. Period.
Elizabeth and I have been thrilled to see how much our Gems Family members have been using the Members' forum to pose questions to each other and share ideas. Keep it up!! Over the last few days there have been at least a dozen posts by as many members, all about how to reduce no-show, last-minute cancellations, and, how to get patients to pay what they owe.
Many good ideas were shared in the thread. These two topics (protecting your schedule and getting paid for services rendered) are the LIFEBLOOD of your practice. So... a few additional thoughts and some resources...
The Attitude of the Seller is Far More Important Than
The Attitude of the Buyer with Respect to the Likelihood of a Sale
In other words, the negative vibes some doctors have about their patients will only serve to reinforce that which you assume (erroneously) to be true about them. Just because they have managed care insurance, live on the wrong side of the tracks, and go to work wearing blue coveralls with their name stitched in yellow thread... does NOT mean they won't want your best dentistry or be willing to find a way to pay for it.
When two of my father's three general dentists contracted Hep C, he asked me to come out to his office and give one day of production per week for a while. My office was strictly fee-for-service, just 4 chairs, and in a nice suburb of Boston. His was ALL managed care, had 11 chairs and was located in an economically depressed urban area.
To make matters worse, my first day helping out, the assistants told me that my father had told them all about the type of dentistry I do in Framingham... and that I shouldn't even bother recommending such care to their patients! They told me they couldn't afford and and wouldn't want it. Period. End of conversation. I was cast into the PPO depression-era shark infested waters with ZERO SUPPORT from his team.
Well, they were right about one thing. The very first patient I saw for a recall exam worked at the local factory and he really was wearing blue coveralls with his name on them! But that was the only thing they got right. I was there to offer what I felt would be best for my patients. Regardless of who they were, where they came from, what insurance they had, or whether or not I or anyone thought they'd want or could pay for it. "The attitude of the seller..."
He was a young man, early 30's. Had a mouth full of amalgams that were likely done when he was a teenager. Leaking wide open margins and two of the fillings in the lower right were fractured. I recommended that we begin with the lower right. A quadrant of inlays and onlays. Bonded porcelain. I was clear that his insurance would NOT cover that type of care, and that he would be responsible for the majority of the fee. His response was that he was never told that something like this could be done, and that he'd like to move forward with the recommended care. He was the first of many patients in my father's practice for whom I recommended and rendered best-option long-term care.
How to Get Paid for the Care You Render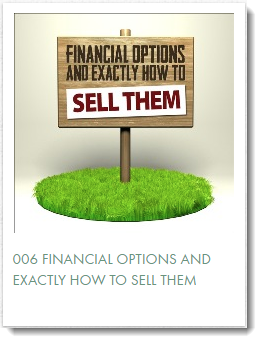 You should never have to "bill" anyone. Ever. We were collecting 2.2 Million per year when I sold and if we sent out 5 or 10 statements per month, that was a lot. Usually less. Click on the image to the left. I'd urge you to watch with your entire team. There's an important misconception I'd like to clear up. During the thread by our members there was discussion about having NO ACCOUNTS RECEIVABLE (nothing owed) other than outstanding insurance.
On the surface, that looks and feels amazing. Knowing that no patients owe any money. Knowing that you will rarely if ever lose a penny owed to the practice. However it's penny-wise and pound foolish. I DO understand it. It's what we were taught. The "Gurus" always said, "don't be your patients' bank." Problem is that by being that tight in not allowing in-office patient financing of care, we SEVERELY RESTRICT who can and will proceed with care. Of course I'm not recommending we just allow everyone to pay us over some unclear period of time, and as I said before, I NEVER BILL A PATIENT. EVER.
We work out reasonable, fair financial arrangements with the patients, a payment plan, and then we get the instrument of payment PRIOR to commencing the care. Signed and EXECUTED financial arrangements PRIOR to commending any treatment. PLUS, our financial options form clearly gives us the right to charge the patients' credit card if after insurance pays, there is any balance left (ie. we NEVER bill the patient. Never have to!).
For MUCH more detail on how to get paid, what to say, what options to offer etc... Click on the image above, and watch the video.
How to Systematically Reduce Cancellations & No-Shows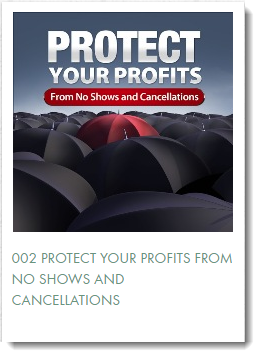 There was talk about the electronic text and email confirmation systems. Based upon what we've seen over the years in hundreds of practices, you absolutely should be using one of these systems. Period. It will not only save you a TON of time and labor costs... it will help you keep your schedule full. There are so many creative uses of these systems (including filling last-minute openings with a short call list and a text blast with a special offer to that short list) you're shooting yourself in the foot if you're not using one.
I do agree 100% with the member who mentioned that you'd want to be able to choose whether or not you get those messages and which type. Some patients prefer text, others email. Regardless, the systems work. I have no ties to any one company. There are at least half dozen or so popular one. The two that our members seem to like the most are Lighthouse 360 and Revenue Well.
With or without (though preferably with) those systems... there are some simple basic steps you can take today, to reduce that black hole profit-sucking echo caused by no-shows and last-minute cancellations. I would urge you to watch this one with your entire team. Click on the image above.
That's about it for now. Again, delighted to see how much y'all are sharing with each other through the Gems Family Members' Forum. Keep it up!
Elizabeth and I are looking forward to seeing many of you in Atlanta at the Gems Spring Retreat next week!!
Warm regards,
Tom
Remember... you're only one Gem away!
PS If you're not yet a member of our Gems Family... Elizabeth and I would love to have you with us. Our mission... "Together we are dedicated to helping improve the health and longevity of 3,000,000 people... one smile at a time!" To learn more about Gems Platinum membership and to join our movement, go to www.GemsAreEasy.com/303372
PPS As a Gems Family member, in the process of helping your patients achieve better health, YOU can achieve measurably increased wealth... "Gems" can help you create the practice you desire while LIVING the LIFE of your DREAMS! go to www.GemsAreEasy.com/303372