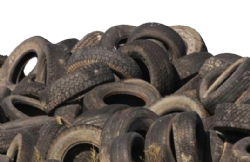 Tire Kickers on the phone. A waste of your team's time?
It doesn't have to be that way...
A "Shopper" is on the phone. Once the patient has refused even a FREE consultation appointment
"Sure Mrs. Jones, I understand you're not quite ready to set up an appointment just yet...but let me share one thing with you...
I've been in dentistry for 7 (fill in your number of years) years now, and if my husband (wife) were relocated to Phoenix tomorrow for a job change... there are four critical questions I'd want answered before I'd even consider setting up an appointment with any dentist"
Each question you craft should be designed to
ELIMINATE ½ to ¾ of your local other general dentists!
Choose four questions total. Take some of these if they apply, and/or some of your own. Most important, use things that SO differentiate you that VERY FEW other offices could ethically answer YES if asked these questions
e.g.
1) Mrs. Jones you know I'd ask if that office had the new FDA approved Laser Cavity finder... because the research shows that offices NOT using this device are missing 76% of all of THE most common cavity!

2) And I'd ask if the office uses the new air abrasion technology that allows the doc to fix small cavities with NO DRILL and NO SHOT!!!

3) Before I would even consider setting up even a consultation, I'd be CERTAIN that the doc has late hours, like at least to 7 or 8 pm 'cause there's no way we want to be leaving in the middle of work to go to the dentist if we don't need to!

4) I would want to know if this dentist was certified in the newest FDA approved Mini Implants, THE latest technique that allows them in just one visit to place the implants, and walk out able to eat ANYTHING they want EVEN using their OLD denture on the new implants!

5) Of course I'd be ABSOLUTELY CERTAIN that doc was using the new DIGITAL XRAY system that reduces radiation to you and your family by 90% of what's still used by many other dentists today.

6) I'd ask about Invisalign... the new invisible braces technique where you don't even need to wear brackets or wires to get your teeth straightened!


Be sure your team understands that we are already dealing with a patient who was not scheduling an appointment. There is no "Gem" on Earth powerful enough to change all these folks' minds. BUT... it only takes an extra minute or two to use this verbal skill. What if using it resulted in just two more patients each month? 24 more new patients per year x $4,800.00 average lifetime value = OVER $100,000.00 INCREASED REVENUE for your practice... all just 'cause you deployed a simple, systematic, verbal skill at the right time, to the right caller!
10 Things Never to Say to a New Patient On the Phone
YOU CAN INCREASE YOUR NEW PATIENT FLOW WITHOUT
PUTTING ONE MORE RED CENT INTO MORE ADVERTISING
Sharing the right verbal skills with your team, to be deployed at the right time, with the right patient, can make the difference between struggling in practice and a dental practice that delivers WEALTH-BUILDING INCOME for your family.
Complimentary Colleague Appreciation Webinar
"10 Things Never to Say
During a New Patient Phone Call"
CLICK HERE TO REGISTER FOR THE FREE WEBINAR
8:30 PM EST, Thursday 1/17/19
During this program you will discover:
The TWO WORDS regarding dental insurance that will all but guarantee your prospective caller says thanks but no thanks and hangs up the phone without an appointment. These two words are an automatic trigger for the new patient you just lost, to call the next doc down the Google page.


The RULE OF LAW! One of the most common errors committed by dental team members during the prospective new patient phone call is the SAME ERROR that lands many a defendant behind bars. It's simple to avoid... when you know what not to say.


Why this simple (quite common) request of your prospective new patient should NEVER BE MADE of your prospective new patient unless you don't ever want the chance to actually see this person as a patient in your practice. (This common error is a DINOSAUR and needs to be laid to rest for once and for all)


The one subject even more taboo than religion or politics... the THIRD RAIL of new patient phone calls that should never be mentioned by your team members during the prospective new patient phone call.

The irony is that it's fine to discuss... but only if the patient brings it up first. Otherwise I'll GUARANTEE you are killing your "CLOSE RATIO" and reducing the number of new patients in your practice.


The irony is that using this particular technology in a tech world is costing you far more than the monthly payment... it's costing you the LOSS of prospective new patients. During this program you will learn a brain-dead simple way to solve this technology snafu (that will not only increase your new patient flow but decrease your monthly expenses!)

CLICK HERE TO REGISTER FOR THE FREE WEBINAR
8:30 PM EST, Thursday 1/17/19
Doing the wrong thing while trying to do the right thing! Learn the one thing your dental team is doing on the phone which we were TAUGHT WAS THE RIGHT THING TO DO... yet is costing you at least a handful of lost patients every month and TENS OF THOUSANDS of LOST REVENUE year in and year out.


Why you MUST CEASE ASKING this question commonly asked by 95% of dental practice yet causes an immediate NEGATIVE EMOTIONAL REACTION in the caller and significantly reduces her chances of scheduling an appointment.


A question I'm sure you're not asking (okay, I'm praying you're not asking) and yet... some offices still ask... causing the caller to (rightfully) feel uneasy about the conversation (and your practice).


The one thing that inadvertently happens during many calls to your practice, which, if happens during the new patient call... can KILL your chances of scheduling the patient. You'll discover a lesson I learned from the 911 dispatcher at the Burlington, Vermont Fire Department... a trick I used in my practices to ensure this error never happened again.


The nice lady is calling 'cause she's considering becoming a new patient in your practice NOT an employee! Don't make it sound like she's gonna have to WORK there! Funny thing is that this is another DINOSAUR we need to put to bed. Another DRAGON to SLAY. 90% of practices do this and don't even realize how off-putting it sounds to the patients.

CLICK HERE TO REGISTER FOR THE FREE WEBINAR
8:30 PM EST, Thursday 1/17/19
Looking forward to having you with us next Thursday night!
Warm Regards,
Tom
Dr. Tom "The Gems Guy" Orent
PS Remember... You're only one Gem away!
Are you "just visiting" here on Planet Gems?!
Not a Gems Family Member Yet?
Would you like to
Reduce your dependence upon the Evil Insurance Empire?
Have the Gems Team and me train your team?
Enjoy increased new patient flow without spending a ton on advertising
Gain consistently higher case acceptance on a wide range of treatment
Build a smoother operating team of ACCOUNTABLE happy folks
Help your patients achieve optimal health and longevity
Work LESS and make much MORE MONEY?!
Build WEALTH and AUTONOMY for you and your family?
LIMITED TIME OFFER
1/2 OFF Your 1st Month, Normally $497.00.
YOU'LL SAVE $250.00 Pay ONLY $247
For Your 1st Month, ZERO RISK.
FIRST MONTH FULL
MONEY BACK GUARANTEE !
STEP 1. Go to www.GemsAreEasy.com/303372
STEP 2. Listen to Dr. Brown's Story
STEP 3. CLICK "JOIN PLATINUM" BUTTON
One-time offer is available only to new members (you've never been a Gems Platinum Member before). Pay only $247 for your first month. The usual $497 monthly Platinum Fee will not be charged until your second month. No continuing obligation. If you are not 100% DELIGHTED, you may cancel at the end of your 1st month and request a FULL REFUND of the $247. Platinum Membership is month-to-month. You may cancel at anytime if you are not delighted.