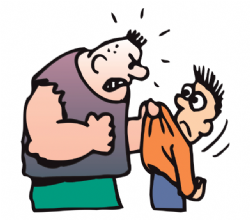 It's (beyond) time to fight back.
Ask your business staff how much of their VALUABLE TIME IS WASTED by dental insurance carriers deploying DELIBERATE BULLYING TACTICS.
Being put on hold and left there for 20 minutes, 30 minutes, even more... only to be disconnected requiring calling back in and starting all over again. Told they never received claims for which you have PROOF of receipt. Forced to resubmit supporting documents which were already submitted with the original claim. Denied benefits or drastically reduced even though the pre-determination (which you shouldn't have wasted your time sending in the first place) indicated they were going to pay or pay much more.
Calling again and again, asking for supervisors or resubmitting what you've already sent in are INEFFECTIVE means to battle the bullying. But there IS a proven-effective way to get them to listen AND to measurably REDUCE their TACTICS of TORTURE...
You've Been Barking Up the Wrong Tree
It's not by chance that most dentists are experiencing the same rise in bullying by the dental insurance companies. Fact is it's business. Plain and simple, the insurance companies stand to gain hundreds of millions of dollars each year by delaying and/or not paying claims. They are really good at what they do and becoming better by the day. The usual response by honest hard-working dental team members is to call and call again, wait on hold, demand to speak with supervisors etc.. How's that been working for you? Not so great. My friend Ben Tuinei shared some advice with my GG12 Dental Practice Transformation Program members. Although there is no simple easy magical solution to make them stop, there are ways to increase the likelihood of getting paid the appropriate amounts and in a timely manner. Below is just some of what Ben suggested. I'd recommend that you have your dental business staff members read this blog post and begin deploying his advice.
When Ben used tip #4 (below) with Aetna and United Healthcare while he was managing a large 10 doctor group practice in Arizona, he got a PERSONAL REPLY from the CEO's of Aetna and United Healthcare APOLOGIZING... plus a list of names and contact info for provider relations managers who could and would help him if ever experiencing such terrible bullying tactics again. GG12 members you can view or download Ben's entire strategy at www.InsidersCircle.com enter "Insurance Bullying" into the search bar.
From Ben...
Here are a few things dental practices are doing to combat this type of bullying:
1) Write a very strong letter outlining all the unethical bullying and delay tactics (resubmission of claims and additional documents already sent to insurance) and make it known that you do not tolerate bullying, discrimination and abuse. Send this letter via certified mail. For maximum effect, have an attorney send this letter for you. When you send a letter like this make sure to be very specific about any bullying tactic you feel the insurance carrier is imposing against your practice.
2) I rarely see claims denied when pictures (from intraoral cameras) are submitted with claims. Many practices have gotten into the habit of taking pictures on every case as another layer of evidence supporting the clinical diagnosis. Anyone and everyone who has deal with insurance claims departments knows that insurance carriers do not know how to read x-rays. Submitting pictures with your claims have proven to reduce, and for some practices, eliminate unnecessary denials.
3) On larger cases insurers do whatever they can to delay payment to dental practices. If you are experiencing claims processing delays for larger cases send those in via certified mail to the insurance carrier. If received on the insurance end that is proof and confirmation that the claim was received.
4) If you can, try to find the names, email addresses and/or phone number for the CEO or any director for that insurance carrier. Send that person your letter (as recommended in point # 1 above) and copy the State Insurance Commissioner as well as your State Attorney General.
Are you "just visiting" here on Planet Gems?!
Not a Gems Family Member Yet?
Would you like to
Reduce your dependence upon the Evil Insurance Empire?
Have the Gems Team and me train your team?
Enjoy increased new patient flow without spending a ton on advertising
Gain consistently higher case acceptance on a wide range of treatment
Build a smoother operating team of ACCOUNTABLE happy folks
Help your patients achieve optimal health and longevity
Work LESS and make much MORE MONEY?!
Build WEALTH and AUTONOMY for you and your family?
LIMITED TIME OFFER
1/2 OFF Your 1st Month, Normally $497.00.
YOU'LL SAVE $250.00 Pay ONLY $247
For Your 1st Month, ZERO RISK.
FIRST MONTH FULL
MONEY BACK GUARANTEE !
STEP 1. Go to www.GemsAreEasy.com/303372
STEP 2. Listen to Dr. Brown's Story
STEP 3. CLICK "JOIN PLATINUM" BUTTON
One-time offer is available only to new members (you've never been a Gems Platinum Member before). Pay only $247 for your first month. The usual $497 monthly Platinum Fee will not be charged until your second month. No continuing obligation. If you are not 100% DELIGHTED, you may cancel at the end of your 1st month and request a FULL REFUND of the $247. Platinum Membership is month-to-month. You may cancel at anytime if you are not delighted.