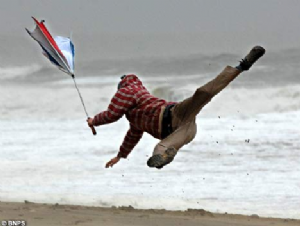 Ever attend a weekend CE course, come back excited to apply all you learned at the course... only to be thwarted by that Monday morning back to the same old grind routine? Feels like getting the wind knocked out of you. There is a SIMPLE SOLUTION to insure that upon your return you and your team take full advantage of all that you've learned.I received the following question from one of my GG12 Practice Transformation Members, Dr. Andrew G, of San Diego, CA:
Tom,I will be taking a course on sedation on Friday and I wanted to get your advice on how to make the most out of the effort. I have taken CE before where I get really pumped up about the concepts and ideas and on Monday morning it's back to the same old routine. I am taking my Hygienist and lead assistant with me. How do we hit the ground running with this (and any) CE course so that we implement it right away and never look back? Thanks! Andrew
Hi Andrew,
Very cool to be asking such a question. Elizabeth and I have often marveled at the fact that it's not that we don't know the answers to the questions... it goes deeper than that... it's often that we didn't even know which questions to ask. This is a brilliant question. The answer is not much different than how to get the most out of GG12. You'll find many parallels. Before I begin, I'm going to make the assumption that you've taken enough CE on sedation prior to and/or including this course to be able to actually perform some level (e.g. Oral Conscious Sedation) of sedation upon your return Monday to the office.
1. DON'T DRIVE YOUR TEAM NUTS! Keep your immediate list of goals and actions SHORT and ACHIEVABLE. Remember that the following week/month you can add/create other goals and actions. The two times we most often fail are when we have no plan and when are plan is too long/complicated and seemingly (to the team) insurmountable.
2. SHORT TERM BONUS. You MUST have a Team Bonus System that both you and your team agree is fair (and works!) Assuming you are already using my "Team Bonus System that Works!" in addition I'd recommend you set up a plan which gives them SKIN IN THE GAME to come back and hit the ground running. E.g. "Guys, in order to get a jump start sedation the moment we return to the office, we are going to
have a 30 day ONE-TIME SEDATION KICK-START BONUS CONTEST." Andrew you can choose whatever you are comfortable with, but it could be something like this: for each case we schedule from next Monday and the 30 days that follow (the appointments can be made for after the 30 days, just needs to be scheduled during the 30 days), the team will split 7% of production after any adjustments. e.g. if we schedule one case each week and the total of those cases ends up being $50,000, then .05 x $50,000 = $2,500.00 to be split among team.
3. STAFF MEETING: At your next meeting, review charts or computer treatment plans of all patients who've been recommended care in last 12 months but not proceeded. Then ask the question, which of these patients do we believe to be phobic? I.e. How many of these unscheduled cases were a result of fear of dental care, and, we've not yet suggested sedation? How many of those patients have a recall visit coming up in the next 30 days? Speaking to them about sedation during the recall visit will very likely result in at least a couple of additional cases. How many of those who won't be in for recall do we know WELL enough that getting on the phone and speaking to them about the latest advances in sedation may result in one or two more cases scheduled?
Regarding 90 Minute Weekly Staff Meetings... You've already heard me say (time and again!) that the ONLY way to maximize the potential of your BUSINESS is to run it like a business and have a minimum of one 90 minute staff meeting every week. During these staff meetings you'll ALWAYS begin with a review of the action list from last week's meeting. Once updates on those steps have been shared, then move forward with ongoing agenda and record all action steps as above.
4. ACTION LIST: At EVERY staff meeting be sure to use the excel spreadsheet
GG12 Member ACTION LIST in which you put EACH STEP, the NAME of the person/people who will do that step, and the DATE by which they will have that step done. The big picture might be "Sedation Project"... but the KEY to success is identifying the individual STEPS for your Sedation Project... e.g.
Mary will pull names of all patients who have unscheduled treatment.... by ;
Entire team will review Mary's list to ID possible phobic patients on ; and
Becky will cross check the list of phobics who have unscheduled treatment with those who have recall coming up in the next 30 days by .
You can also use the Action List as a FUTURE PLANNING TOOL (similar to PEGASUS Practice Growth Acceleration and Accountability Tool) following attendance at a CE course. During your "debriefing" meeting following the course, compare notes with your team, and note into the action list your combined list of the first 5 to 10 steps you intend to accomplish related to the course. Divide the steps up into immediate short-term (see item #1 above) and longer term (perhaps over the next 4 to 6 weeks).
5. MULTI-MEDIA SEDATION AWARENESS CAMPAIGN: This is the perfect time to launch a multi-media Sedation Awareness Campaign to your ENTIRE patient base. Mr. Jones might not need sedation but when he learns that you offer it, he might refer his brother who has avoided the dentist for the last 10 years and needs a ton of treatment. Already DONE-FOR-YOU GoldRush Patient Motivator emails, flyer templates and staff buttons are available to all GG12 members at
GOLDRUSH PATIENT MOTIVATOR SYSTEM #31
(you can download the emails and flyer templates. For the buttons, just let your Personal Gems Concierge know which buttons you'd like and for how many team members.)
Apply the above system to learning and deploying just about any other new treatments or services learned and you'll have more fun, do more of your best care and make a whole lot more money as a result.
Are you "just visiting" here on Planet Gems?!
Not a Gems Family Member Yet?
Would you like to
Reduce your dependence upon the Evil Insurance Empire?
Have the Gems Team and me train your team?
Enjoy increased new patient flow without spending a ton on advertising
Gain consistently higher case acceptance on a wide range of treatment
Build a smoother operating team of ACCOUNTABLE happy folks
Help your patients achieve optimal health and longevity
Work LESS and make much MORE MONEY?!
Build WEALTH and AUTONOMY for you and your family?
LIMITED TIME OFFER
1/2 OFF Your 1st Month, Normally $497.00.
YOU'LL SAVE $250.00 Pay ONLY $247
For Your 1st Month, ZERO RISK.
FIRST MONTH FULL
MONEY BACK GUARANTEE !
STEP 1. Go to www.GemsAreEasy.com/303372
STEP 2. Listen to Dr. Brown's Story
STEP 3. CLICK "JOIN PLATINUM" BUTTON
One-time offer is available only to new members (you've never been a Gems Platinum Member before). Pay only $247 for your first month. The usual $497 monthly Platinum Fee will not be charged until your second month. No continuing obligation. If you are not 100% DELIGHTED, you may cancel at the end of your 1st month and request a FULL REFUND of the $247. Platinum Membership is month-to-month. You may cancel at anytime if you are not delighted.