Life of a Dentist 101
This could never happen to you. That was Frank's attitude as well. Until the day a Federal Judge sentenced him to three years in "Club Fed" (Federal Prison).

The scary part of Frank's story is that the first line he crossed was a line crossed by thousands and thousands of dentists every day. Could be happening in YOUR office... and it may be happening without your knowledge. Either way it would be worth a five minute informal meeting with your team. Today.
Previous Gems Blogs
Staff Hiring Firing & Management
It's late Thursday afternoon before a long holiday weekend when Mary, your Dental Assistant, stops you in the hallway and says, "Doctor, when you have a moment, I'd like to speak with you in private."

Hey, the great recession has been rough. Recovery slow. Patients have lost jobs, your practice has taken a hit or you've worked twice as hard just to keep things even. Funny how it always happens this way. You're day was pretty nice until this point. Then Mary drops the "I need to speak with you in private" bomb. Of course your mind allows you to assume the worse. She going to quit. You're about to face the painful process of hiring and training a new team member. Turns out she doesn't want to quit. But she does want...
Case Acceptance
Bill has been with you as a patient just a little over a year. He originally found your practice by your web site. Had some minor perio issues which you've resolved through scaling and root planing visits. He has faithfully followed the three month recall intervals you recommended.

He's an upper level executive with a local Fortune 500 computer software company. Super sharp guy. Really nice guy. The kind you wish you had many many more of in your practice. Last week, at Bill's request, you presented a cosmetic makeover treatment plan including fee and financial options. Bill said he'd like to give it a week to think about it and rescheduled for a second consultation today. After some small talk Bill says...

"Doc, I've got to level with you. I like you and your team and I'm sure you'll do a great job with my veneers. But I'm a business man first, and this is going to be a significant investment. If you could find a way to give me a break off the fee you quoted me last week, I'd seriously consider having you do the work..."
Staff Hiring Firing & Management
You walk on eggshells beating around the bush rather than speaking to her directly. There are systems and strategies you'd love to try in YOUR practice but you hesitate to ask for her help for fear of her knee-jerk emotion-sucking NEGATIVE ATTITUDE. Or maybe it's not that black and white. She has a positive attitude, patients love her, and she's been with you forever. Fact is she even says "yes" when you ask her to do stuff. But weeks or months later you realize that little or none of what you requested got done.

One of the most difficult parts of your job as practice owner is firing an employee. Emotionally wrenching. You agonize over the decision and more often than not you make no decision at all. No decision IS a decision. You live day to day with the feeling that you could do better. There are NINE CRITICAL SIGNS IT'S TIME TO FIRE AN EMPLOYEE...


Life of a Dentist 101
You've invested more money, time, blood, sweat and tears into your practice than most could imagine. What have you got to show for it? If you're like many dentists, the answer is not nearly enough. You've worked really hard and have a loyal following of patients and a solid team. Yet there always seems to be too much month left at the end of the money.

Last month at our GG12 Members' Disney World Retreat, one of the doctors shared an insightful observation as to why the doctors to his right and left were experiencing exponential growth in their practices while his had remained flatlined for 7 years. In fact he told us that immediately following the recession his revenues had dropped more than 20%, then remained in a steady rut. Upon first blush he thought to himself that the reason (for his lack of growth) was patient demographics. Or maybe it was the difference in available quality staff in his area. Or that he was in a small town and they were in big cities. Or just maybe, he said...
"Easily Increase Your Collection
by $250,000.00"
(GUARANTEED)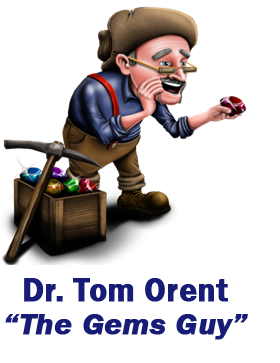 You want more from your practice: money, time, quality of life (or all of the above).

Whether you know it or not, you're currently sitting on AT LEAST $250,000.00 in untapped potential.

Imagine what an extra $250,000.00 would mean to you and your practice.

It's there, just waiting for you and your team to pick it up. Let us show you where it is and how you can convert it into reality, leading to better, more complete care for your patients and more money in your bank account.

Schedule your "RoadMap to Success" kick-off meeting now, and discover how you can easily add at least $250,000 to your practice.

The best part is, your "RoadMap to Success" is completely free, yet I promise you will find the process to be one of the most rewarding things you will ever do for your practice and your life.

Space is extremely limited, so if you're serious about adding at least $250,000.00 to your practice, you need to register now before it's too late.