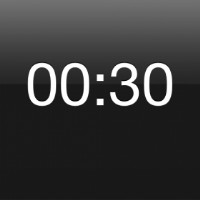 Know WHY New Patients Fail. Fix it and
Enjoy FAR Higher New Patient Flow
We've already covered a number of reasons new patients routinely fail and how to effectively counteract them. Now it's time to tackle the number one reason so many new patients simply blow you off without so much as a call...
New Patients, by Definition, Have NO PRE-EXISTING RELATIONSHIP
Sure it's a generalization to say that the most likely no-show or last minute cancel is going to be your new patient. But it's true. Yes, you'll likely have some number of existing patients who fail to show up as well. But the highest number remains the new patients in almost every practice.
As I mentioned in Part V (prior blog), you're pages on a web site, voices on the phone... but not "real people" to whom she feels she owes some level of respect. What if there were a simple low-energy zero-cost way to make yourself very real and human in your new patients' hearts and minds?
Humanizing the Doctor Even Before You Meet is GUARANTEED to MEASURABLY Cut Down on No-Shows and Last Minute Cancels. When I first came up with this "Gem" I knew I had a winner. Not only did it serve to decrease failed new patient appointments but I got more incredibly positive comments in response to this one tactic from my new patients than I'd ever have imagined would occur.
I call it the "Pre-First-Visit Welcome Call." At the end of each day my team hands me a list of any new patients who've called today. Short and sweet. Name, work and home phone numbers, and what they are coming in for. That night I call each new patient: "Hi, this is Dr. Orent, TOM Orent, the DENTIST you have an appointment with on . Just calling to WELCOME you to our practice and find out what we might do to make your visit more comfortable."
A little trick I always used which resulted in my rarely if ever connecting live with the new patients (thus could just leave the above message plus my cell number... which they never called): If it's during the day, call their home number. If you're calling after work hours, call the work number! Nine out of ten times I got voicemail (my preference for this little gem), left the message and start to finish invested less than 30 seconds per new patient pre-first visit call!
Are you "just visiting" here on Planet Gems?!
Not a Gems Family Member Yet?
Would you like to
Reduce your dependence upon the Evil Insurance Empire?
Have the Gems Team and me train your team?
Enjoy increased new patient flow without spending a ton on advertising
Gain consistently higher case acceptance on a wide range of treatment
Build a smoother operating team of ACCOUNTABLE happy folks
Help your patients achieve optimal health and longevity
Work LESS and make much MORE MONEY?!
Build WEALTH and AUTONOMY for you and your family?
LIMITED TIME OFFER
1/2 OFF Your 1st Month, Normally $497.00.
YOU'LL SAVE $250.00 Pay ONLY $247
For Your 1st Month, ZERO RISK.
FIRST MONTH FULL
MONEY BACK GUARANTEE !
STEP 1. Go to www.GemsAreEasy.com/303372
STEP 2. Listen to Dr. Brown's Story
STEP 3. CLICK "JOIN PLATINUM" BUTTON
One-time offer is available only to new members (you've never been a Gems Platinum Member before). Pay only $247 for your first month. The usual $497 monthly Platinum Fee will not be charged until your second month. No continuing obligation. If you are not 100% DELIGHTED, you may cancel at the end of your 1st month and request a FULL REFUND of the $247. Platinum Membership is month-to-month. You may cancel at anytime if you are not delighted.