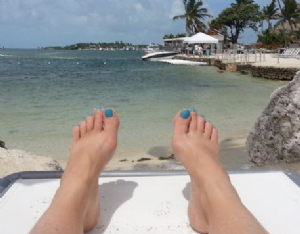 Great question! This one comes up from time to time as doctors struggle with trying to set a consistent and fair protocol for who should, and who should not be paid Team Bonus when the goal is achieved.
1) Should you pay the bonus to the employee who was on vacation while the rest of the team achieved the goal?
Two other questions about the team bonus we receive regularly are:
2) My hygienist is on Gems' Hybrid Hygiene Compensation (HHC). Should she be excluded from receiving Team Bonus?
3) I have a dental assistant who has a full-time job at another practice. She only works with us one day per week, Fridays. Am I correct in assuming that she should NOT be paid anything from the Team Bonus System since she's only here one day per week?
Before I address these three questions I'll start by saying that it's imperative you consult your local HR attorney prior to deciding upon employee pay policies. The laws vary from state to state... so do the right thing and check with your attorney.
Gems Philosophy:
1) YES! As long as the team member was on an approved, paid vacation and assuming this is a team member who would normally participate in the team bonus system... then by all means YES! She (or he) DESERVES that bonus check regardless of whether or not she was out of the office when the goal was achieved.
Of course if the team member chooses (and you allow her) to take additional unpaid vacation time, then no. For example, let's say your policy is to allow 3 full weeks paid vacation for all full-time team members after their 5th year of employment. Betty has already taken her 3 paid weeks this calendar year. She requests and you grant her the opportunity to take two additional weeks off, unpaid, to visit her sick grandmother in Italy. If goal is achieved during these UNPAID weeks, then even if the goal were achieved during that time, no bonus would be paid.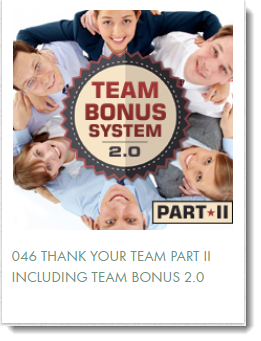 2) NO! She should not be excluded! This is a common misconception. Just because HHC is calculated based upon a dual (hybrid) formula which takes the hygienist's production and whole office collections into account does NOT mean she shouldn't also be included in the Team Bonus System. HHC is NOT A BONUS. It's simply a different (smarter) way to calculate the hygienist's pay. But she's still part of the team and absolutely should be included in the excitement and rewards of the Team Bonus System!
3) NO! Just the opposite! Regardless of whether a team member is part-time or full, they should ALL be included (except associate doctors) in the Team Bonus System! Simply PRO-RATE the bonus money. If your full-timers work 4 full days per week and Susan works only on Fridays, then pay Susan 1/4 the amount of bonus paid to full-time team.
Gems Family Members... if you have not yet deployed Gems Team Bonus System 2.0, watch this video, then schedule a call with Elizabeth, my wife the Engineer, to have her help you deploy the Team Bonus System 2.0.
Warm Regards,
Tom
Remember... you're only one Gem away!
Are you "just visiting" here on Planet Gems?!
Not a Gems Family Member Yet?
Would you like to
Reduce your dependence upon the Evil Insurance Empire?
Have the Gems Team and me train your team?
Enjoy increased new patient flow without spending a ton on advertising
Gain consistently higher case acceptance on a wide range of treatment
Build a smoother operating team of ACCOUNTABLE happy folks
Help your patients achieve optimal health and longevity
Work LESS and make much MORE MONEY?!
Build WEALTH and AUTONOMY for you and your family?
LIMITED TIME OFFER
1/2 OFF Your 1st Month, Normally $497.00.
YOU'LL SAVE $250.00 Pay ONLY $247
For Your 1st Month, ZERO RISK.
FIRST MONTH FULL
MONEY BACK GUARANTEE !
STEP 1. Go to www.GemsAreEasy.com/303372
STEP 2. Listen to Dr. Brown's Story
STEP 3. CLICK "JOIN PLATINUM" BUTTON
One-time offer is available only to new members (you've never been a Gems Platinum Member before). Pay only $247 for your first month. The usual $497 monthly Platinum Fee will not be charged until your second month. No continuing obligation. If you are not 100% DELIGHTED, you may cancel at the end of your 1st month and request a FULL REFUND of the $247. Platinum Membership is month-to-month. You may cancel at anytime if you are not delighted.