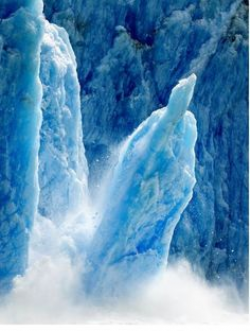 With enough new patient flow you can enjoy a pretty comfortable living, even if your management style isn't well, running on all cylinders at once. Not ideal. But it's a fact that a robust new patient flow can make up for moderate deficiencies elsewhere (to be clear, I'm not recommending poor practice management, just pointing out the powerful impact of new patient flow on your revenue).
I'm often asked by my Gems Family members, if I could only choose one thing for marketing, what should I do? To which I respond with two answers. First answer is that the number "one" in marketing is a very dangerous (foolish) number. Even if your one marketing strategy is going gangbusters, if (when) it eventually craps out, the financial risk to your practice is unnecessarily severe. Fact is you should be deploying at least 6 or 8 marketing strategies simultaneously and consistently throughout the year.
Second answer... is that there was one thing... if you could only choose one thing. But with the recent shift (they've changed the rules entirely) is it still the place you should invest your marketing dollars?
What's the "One Thing" I Recommend EVERY Dentist Deploy?
If you've been on Planet Gems for any length of time then you're familiar with my report, "9 KEYS TO RAPIDLY AND CONSISTENTLY INCREASING NEW PATIENT FLOW." One of the 9 keys, in fact THE one I used to recommend if you could only start with one thing, had been www.ZocDoc.com. ZocDoc is the 800 pound gorilla of on-line marketing for dentists, chiropractors, physicians and more.
They are ginormous. Millions and millions of new patient appointments scheduled per month. And you don't have to do anything other than sign up. You don't have to drive traffic, design ads, run adword campaigns. This is a TRULY DONE FOR YOU dental marketing service. You join. They send you new patients. That's it.
So what changed? The way they structured the fee you pay. Used to be they would charge you $3,000 for the year. Period. Why was the old way a good deal? Simple. The average cost of acquisition marketing for a new patient in a general dental practice is $250 across all media (if you're doing a GOOD JOB with your marketing). Our best marketing dentists can, on occasion, keep the acquisition costs below $200 but it's tough (and not necessary!!!). Would I recommend a particular media or ad source if your cost per new patient (CPNP) were $300 to $350? ABSOLUTELY! It's still going to be hugely profitable in 99% of dental practices.
So with their old model, $3,000 for 12 months, you only had to get ONE PATIENT PER MONTH from them in order to make it a homerun! If you got just one patient per month you were paying only $250 per new patient. Most of my Gems Family Members did far better than that. Though rare, every once in a while we'd have a member who only got a few patients in 12 months. Although the CPNP was higher than we'd hope, the ROI could still be decent even in those situations.
How Did they Change the Rules and Would I Still Recommend?
The reduced the annual fee from $3,000 to $299 and they added a fee of $110 per new patient. ZocDoc just became even more of a no-brainer! Now your only risk for the entire year is $299! Used to be that even if you got zero new patients (possible, though highly unlikely), you were out $3,000. With their new pricing model you're risking less than a dollar a day!
How 'bout the $110 per new patient, is that reasonable? Reasonable, it's a BARGAIN!!! Remember, the average CPNP for a GP dental practice runs $250, even $300 is fine. So paying just $110 per new patient is the best deal for new patients I've seen in dentistry in a very long time. Will some of them no-show or come in only to never return? Sure. But that's still fine from a math standpoint as the average CPNP takes that into account as well.
I have ZERO TIES to ZocDoc. I get nothing from them for recommending their services other than the satisfaction of knowing I'm helping you to grow your practice and your revenue.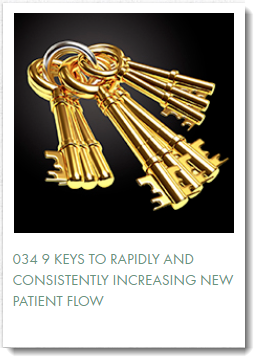 9 Keys to Rapidly and Consistently Increasing New Patient Flow
Remember, whether it's ZocDoc or any other marketing funnel, depending upon just one or even a couple marketing strategies for most or all of your new patient flow is dangerous business practice. I would urge my Gems Family Members to read my Special Report, "9 Keys to Rapidly and Consistently Increasing New Patient Flow."
In this report I take you by the hand, step-by-step... exactly what to do in order to effectively market your practice and dramatically increase your new patient flow. The "Gems" within my "9 Keys" report could have a huge positive impact on your new patient flow and as a result, on your revenue and your lifestyle!
Warm regards,
tom
"Remember, you're only one Gem away!"
Are you "just visiting" here on Planet Gems?!
Not a Gems Family Member Yet?
Would you like to
Reduce your dependence upon the Evil Insurance Empire?
Have the Gems Team and me train your team?
Enjoy increased new patient flow without spending a ton on advertising
Gain consistently higher case acceptance on a wide range of treatment
Build a smoother operating team of ACCOUNTABLE happy folks
Help your patients achieve optimal health and longevity
Work LESS and make much MORE MONEY?!
Build WEALTH and AUTONOMY for you and your family?
LIMITED TIME OFFER
1/2 OFF Your 1st Month, Normally $497.00.
YOU'LL SAVE $250.00 Pay ONLY $247
For Your 1st Month, ZERO RISK.
FIRST MONTH FULL
MONEY BACK GUARANTEE !
STEP 1. Go to www.GemsAreEasy.com/303372
STEP 2. Listen to Dr. Brown's Story
STEP 3. CLICK "JOIN PLATINUM" BUTTON
One-time offer is available only to new members (you've never been a Gems Platinum Member before). Pay only $247 for your first month. The usual $497 monthly Platinum Fee will not be charged until your second month. No continuing obligation. If you are not 100% DELIGHTED, you may cancel at the end of your 1st month and request a FULL REFUND of the $247. Platinum Membership is month-to-month. You may cancel at anytime if you are not delighted.